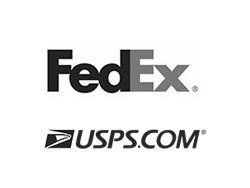 Off-continent Shipping
SKU SHIP
Product Details
General: This item is most often used for off-continent trophy shipping. Use pull down menu to select the shipping amount you were given after contact us.
Details: Winners are located all over the globe. As a result, shipping rates for trophies vary greatly. To receive a pass-through shipping rate, email us with what you wish to order (sia@summitawards.com). Once you hear from us, return here and choose the International Shipping, and the closest dollar amount. Then add to cart. You will see there is an additional $5 added for our manufacturer to complete custom's paperwork on winner's behalf.
Shipping Quote: Please contact us PRIOR to placing your order for an exact shipping quote. Late arriving arriving shipping will delay order.
SCA Crystal - 14lbs - FedEx
SCA Composite - 4lbs - USPS
MEA Marble Dart - 8lbs - FedEx
EMA Orb - 9lbs - FedEx
* For all off-continent shipping our manufacturers charges an additional $5.00 per item fee for customs papers, packaging & handling separate from shipping costs.
Save this product for later