Award winners enjoy displaying certificates and trophies to let their client and suppliers know they have been recognized by the Marketing Effectiveness Award for their outstanding work.
Awards are customized with lettering and engraving.
The Summit Awards confirms winner status for all award purchases.
Off-continent Shipping
SHIP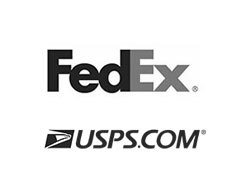 General: This item is most often used for off-continent trophy shipping. Use pull down menu to select the shipping amount you were given after contact us.
Details: Winners are located all over the globe. As a result, shipping rates for trophies vary greatly. To receive a pass-through shipping rate, email us with what you wish to order (sia@summitawards.com). Once you hear from us, return here and choose the International Shipping, and the closest dollar amount. Then add to cart. You will see there is an additional $5 added for our manufacturer to complete custom's paperwork on winner's behalf.
Shipping Quote: Please contact us PRIOR to placing your order for an exact shipping quote. Late arriving arriving shipping will delay order.
SCA Crystal - 14lbs - FedEx
SCA Composite - 4lbs - USPS
MEA Marble Dart - 8lbs - FedEx
EMA Orb - 9lbs - FedEx
* For all off-continent shipping our manufacturers charges an additional $5.00 per item fee for customs papers, packaging & handling separate from shipping costs.
$5 In stock
Shipping