Award winners enjoy displaying certificates and trophies to let their client and suppliers know they have been recognized by the Emerging Media Award for their outstanding work.
Awards are customized with lettering and engraving.
The Summit Awards confirms winner status for all award purchases.
Emerging Media Award Certificate
Summit EMA-CC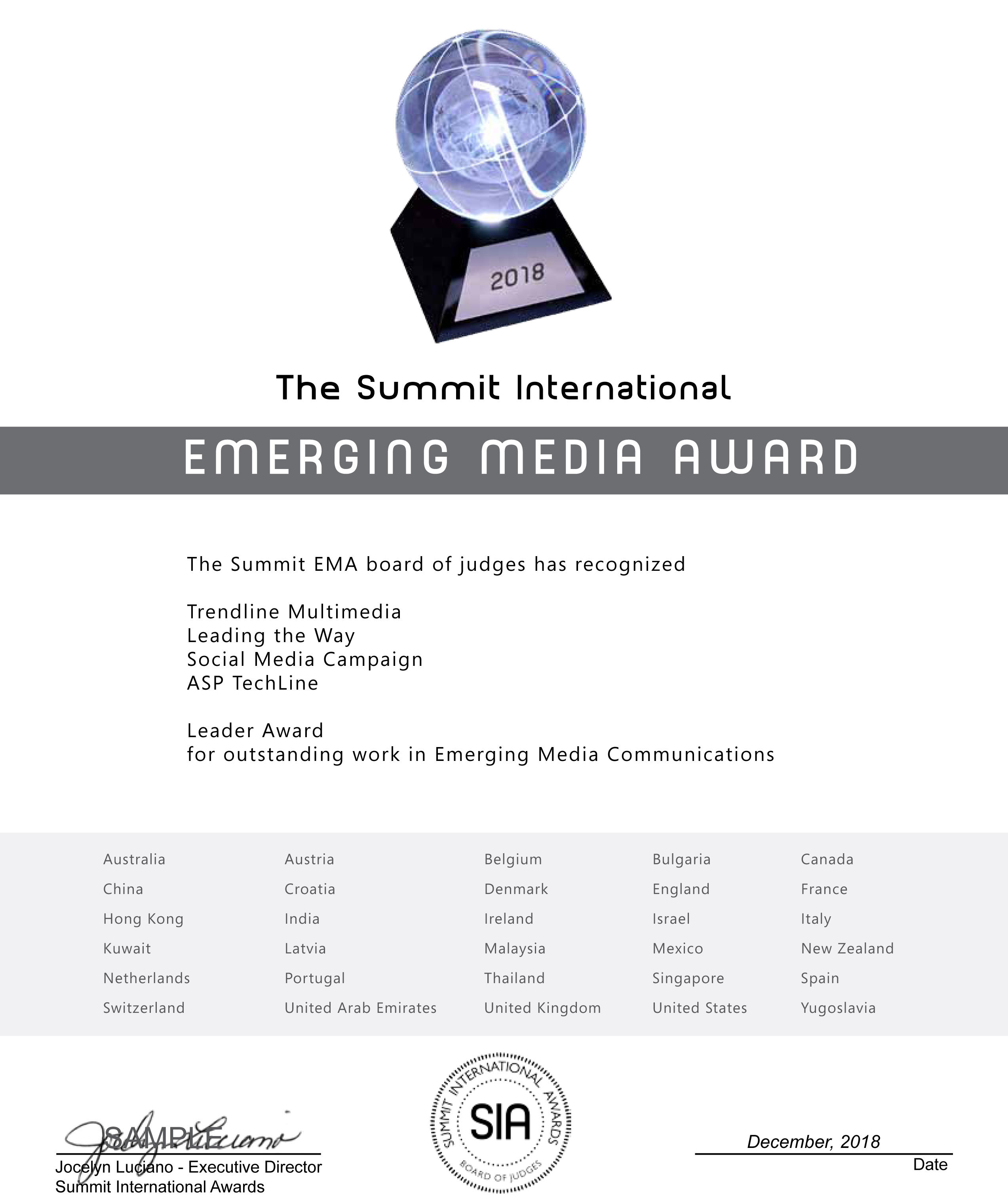 Certificates are produced using Neenah UV/ULTRA II translucent vellum. If you order more than one certificate, you only need to add postage for one certificate. They will be shipped using USPS together.
$35 In stock
Year Won
Win Level
Postage
Inscription Line 1
Inscription Line 2
Inscription Line 3
Inscription Line 4